SENIOR Coaches for summer 2021-22
Head Coach & 1's Coach: Aaron Green
Assistant 1's Coach: Daniel Chircop
2's Coach: Chris jackson
3's Coach: Craig Evans
4's Coach: Mike Gwin
---
WOMEN's Division 3
WBC is committed to fielding a women's team in the very near future. Providing a pathway for our junior girls is on the top of our priorities. While we had all the support volunteers in place, the preseason for the summer season 2021-2022 was greatly impacted by COVID restrictions, and has unfortunatley impacted our recruitment. Our plan was to enter a women's team (14 years plus) in Division 3, which play on a Saturday at either 1.00pm, or 3.00pm. In the mean time, women and girls are most welcome to play in our mixed teams.
Please register your interest, and we will be in touch with further information.
Williamstown Baseball Club, its committee and members are very excited to be bringing a women's team into being this summer. Our club has a long history relating to women's baseball. We fielded a team in the Womens Baseball League's inaugural summer season of 1994-1995 and did so until 2006. Williamstown won the Division 3 flag in their first year. Our own Les Flower, Life Member, was the CEO of Baseball Victoria from 1989 through to 2001, and was integral to the inception of the Womens Baseball League in Victoria. Les tells us, that in the first season BV expected six to eight teams to register but instead received twenty-six team registrations, and the following season, fifty teams registered.
WBC knows that baseball is a wonderful sport that can be enjoyed by everyone, no matter your gender, age, or skill level. We have a wonderful training community that are waiting to welcome all new members and their families, from Juniors, through to Masters. We are also thrilled to be initiating a pathway into senior sport for our existing cohort of junior girls. So don't hesitate to register your interest, and we will be in contact. If you have any questions relating to our women's program you can call our President, Michelle Sadler, on 0416 002 433, or email her at president.wwbc@gmail.com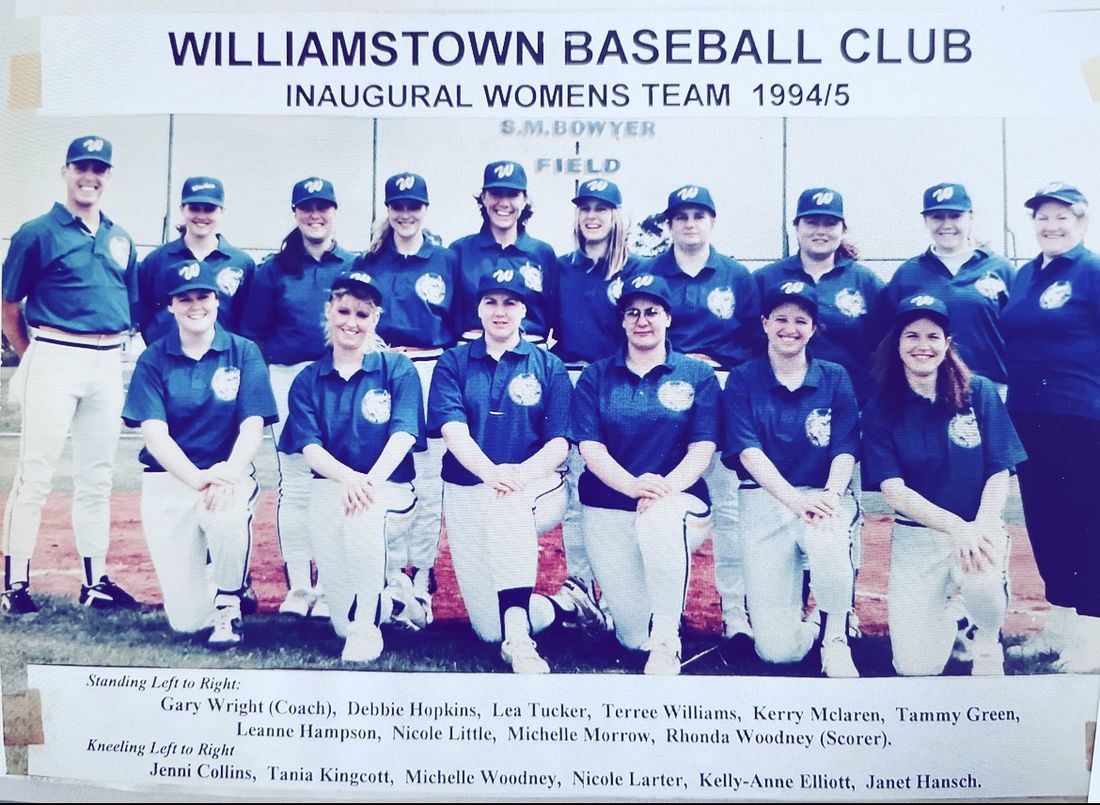 Fixtures will be available via this link as soon as they are published: